Specialty Supply Building Products – Surecrete Store #4318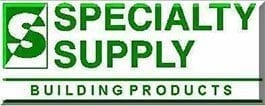 Specialty Supply Building Products
118 S Lipscomb st
Amarillo, Texas 79106
Website: specialty-supply.com
 
At Specialty Supply Building Products we pride ourselves on providing the best possible experience for our trained professional contractors and their prospective clients. We carry the best supplies in the industry and that starts with the decorative overlays, precast bag mixes and high-grade commercial coatings from SureCrete Design Products. Our specially trained staff will make sure that you are completely supplied and ready to take on any project that comes your way. We can give you all the tools you need to make each of your decorative and restorative jobs a success. Give us a call today to get you and your crew ready to go!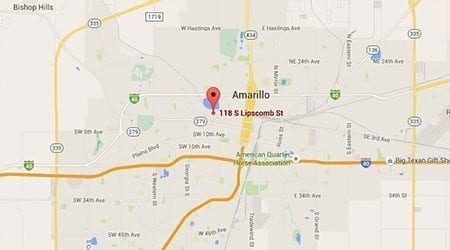 Contact This Store
  (806) 378-8888
dwallen@specialty-supply.com 
News and Events
Please call for all upcoming Events and Training
Surecrete Products Stocked at This Location:
Surrounding Townships & Cities
Borger
Pampa
Dumas
Hereford
Tulia
Canyon
Dimmit
Clarendon
Plainview
Skelly town
Surrounding Counties
Moore
Hutchinson
Randall
Carson
Floyed
Local Hospitals of Amarillo, Texas
BSA Health System
1600 Wallace Blvd
Amarillo, Texas 79106
Heart Hospital NW Texas
1501 S Coulter Street
Amarillo, Texas 79106
Panhandle Surgical Hospital
7100 Sw 9th Ave
Amarillo, Texas 79106
Major Sports Teams & Venues
Amarillo Dusters at 401 S Buchana st Amarillo Tx 79107
Amarillo Dillas Base Ball at 3rd St E Amarillo Tx 79120
Amarillo Bulls Hockey Club at 301 S Polk St # 100 Amarillo, TX 79101
Most Popular Amarillo, Texas Hotels & Resorts
La Quinta Inn
Fifth Season Inn
Resident Inn
Court Yard
Hilton Garden
Largest Main Roads and Highways
Amarillo Blvd
10th Ave
6th Ave
Regional Airports
Rick Husbands Amarillo Int
Tradewind Airport
Blue Sky Air field
Major Amarillo, Texas Schools
Amarillo High School
Travis Middle
Woodlands Elementary
Local Events & Venues
Don Harrington Discovery Center
Amarillo Country Club
Splash Water Park
Largest area churches
First Family Church
Trinity Fellow Ship
First Baptist
Area Codes used in and around Amarillo, Donnie Allen
Most Populated Zip Codes: 79102, 79114, 79121, 79118, 78168, 79189, 79178, 79120, 79166 and 79106.