Mayfield Paper Company Amarillo – Surecrete Store #4308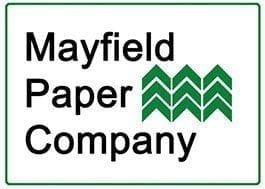 Mayfield Paper Company
617 Se 2nd Ave
Amarillo, Texas 79109
Website: mayfieldpaper.com

With seven sales and distribution centers, Mayfield Paper Company is the largest and fastest growing supplier of paper, packaging, safety, food service, sanitary, janitorial, and office supplies in West Texas and the Texas Hill Country.
Founded in 1945, Mayfield Paper has grown by offering outstanding products and progressive ideas that provide solutions to today's business needs. To that end, Mayfield Paper has partnered up with SureCrete Design to offer a wide array of decorative and precast products in your area. Mayfield Paper Company is here to help you with your company's needs.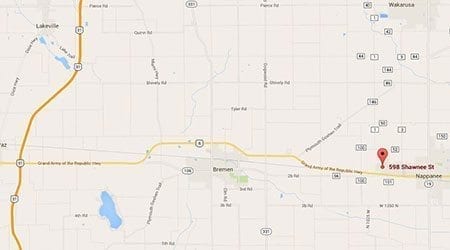 Contact This Store
  806-331-6200
jmayfield@mayfieldpaper.com 
News and Events
Please call for all upcoming Events and Training
Surecrete Products Stocked at This Location:
Surrounding Townships & Cities
Hereford
Dalhart
Dumas
Borger
Pampa
Clarendon
Tulia
Childress
Shamrock
Dimmit
Surrounding Counties
Moore
Carson
Randall
Hutchinson
Old Ham
Local Hospitals of Amarillo, Texas
Northwest Texas Hospital
1501 S Coulter St
Amarillo, Texas 79106
BAS Health System
1600 Wallace Blvd
Amarillo, Texas 79106
Northwest Women's Clinic
814 Mrtin Rd
Amarillo, Texas 79106
Major Sports Teams & Venues
Amarillo Sox Baseball at Potter county memorial stadium
Bulls Hockey at Amarillo Civic Center
Venom Football at Amarillo Civic Center
Most Popular Amarillo, Texas Hotels & Resorts
Holiday Inn
Courtyard
Sleep Inn
Days Inn
Red Roof Inn Amarillo
Largest Main Roads and Highways
Hastings Ave
Grand st
St Rd 40
Regional Airports
Rick Husband Air port
Palo Duro Air Port
Maples Field Airport
Major Amarillo, Texas Schools
Travis Middle School
Amarillo High School
Bowie Middle School
Local Events & Venues
Palo Duro Canyon State Park
Wonderland Amusement Park
Panhandle – Plains Historical Museum
Largest area churches
First Baptist Church
Trinity Fellow Church
Victory Church
Area Codes used in and around Amarillo, Mayfield Paper Company
Most Populated Zip Codes: 79068, 79108, 79124, 79119, 79118, 79197, 79039, 79045, 79092 and 79024.