Xtreme Concrete Supplies – Surecrete Store #4309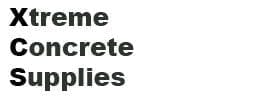 Xtreme Concrete Supplies
1705 Rocky Ridge Rd
Athens, Texas 75751

We are a family owned company that prides itself on our experience. Tim Rainwater and his family started Xtreme Concrete Supplies a few years ago when they came back home from Las Vegas to Texas. He was a long time Senior Project Manager for Lennar homes in Las Vegas, overseeing over 500 home projects at once. He knew there was a need right here, for GREEN, SAFE, ENERGY-EFFICIENT construction, so the company was formed to help local contractors get the products they need to get their clients' projects done RIGHT. We've recently partnered with SureCrete Design Products, the leader in technology in the decorative, precast and concrete coatings industries. With access to their vast product line, any project your customers can inquire about, we can handle. We can even get you trained on the products that you and your crew might currently be unfamiliar with. Just give us a call today and we'll make sure you can hit the ground rolling!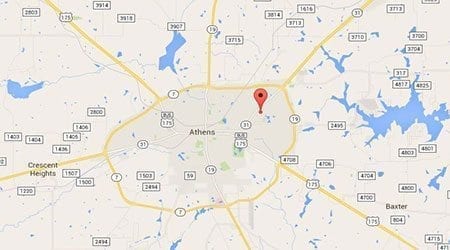 Contact This Store
  (903) 279-6073
tim@texasicf.com
News and Events
Please call for all upcoming Events and Training
Surecrete Products Stocked at This Location:
Surrounding Townships & Cities
springfield
bradford
blackfoot
laure
new york
finecastle
moore station
tenidad
star harbor
eustis
Surrounding Counties
Smith
Cherokee
Anderson
Navrro
Gregg
Local Hospitals of Athens, Texas
Athens Women's & Children's Center
824 Southpark Cir
Athens,, TX 75752
Ayer Medical Center:
Ayer Max E DO 416 S Palestine St
Athens,, TX 75751
Athens Surgical Associates
115 Medical Cir #107
Athens,, TX 75751
Major Sports Teams & Venues
Athens soccer at Bruce field 480 Royal St Athens, Texas 75751
trinity valley foot ball at 100 Cardinal Dr. Athens, TX 75751
trinity valley basket ball at 100 Cardinal Dr. Athens, TX 75751
Most Popular Athens, Texas Hotels & Resorts
Victorian Inn
Holiday Inn Express & Suites Athens
Americas Best Value Inn & Suites Athens TX
Travel Inn
Super 8 Athens TX
Largest Main Roads and Highways
Corsicana St
Palestine St
Tyler St
Regional Airports
Athens Municipal Airport
Lochridge Ranch Airport-TX25
Tyler Pounds Regional Airport
Major Athens, Texas Schools
Bel Air Elementary School
Athens Middle School
Athens High School
Local Events & Venues
Cain Center Inc
The East Texas Arboretum & Botanical Society
Henderson County Performing Arts Center
Largest area churches
First Baptist Church
Calvary Baptist Church
Faith Church of Athens
Area Codes used in and around Athens, Xtreme Concrete Supplies
Most Populated Zip Codes: 75754, 75751, 75753, 75770, 75103, 75789, 75861, 75801, 75109 and 75859.