Keyhole Outdoor Living – Surecrete Store #5001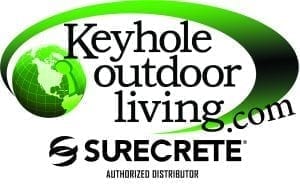 Contact This Store
  (307) 473-8912
surecrete@cundy.biz
Make the most of life in Wyoming with a little help from Keyhole Outdoor Living! We're your go-to source for everything to make your outdoor living space spectacular — we sell Marquis Spas, a wide variety of grills & outdoor kitchens, outdoor furniture and accessories, decorative concrete products and a whole lot more. Browse through the full range of our available products and if you don't see what you want, make sure to give us a call. We can usually supply special order items as well.
Based in Casper and serving the entire state of Wyoming, Keyhole Outdoor Living is committed to offering only top-of-the-line products at reasonable prices. We are very proud to provide the vast array of decorative and precast products made available by SureCrete Design Products. We're continually adding new products, so let us know what you'd like to see.
Surecrete Products Stocked at This Location:
Surrounding Townships & Cities
Douglas
Rawlings
Riverton
Gillette
Laramie
Worland
Torrington
Lander
Sheridan
Cheyenne
Surrounding Counties
Hot Springs
Fremont
Carbon
Converse
Johnson
Local Hospitals of Casper, Wyoming
Mountain View Regional Hospital
6550 East 2nd Street
Casper, WY 82609
Community Health Center Wyoming
5000 Blackmore Road
Casper, WY 82609
Urgent care of Casper
2546 East 2nd Street
Casper, WY 82609
Major Sports Teams & Venues
Most Popular Casper, Wyoming Hotels & Resorts
Courtyard Casper
Parkway Plaza Hotel & Convention Center
Hilton Inn Casper
Hampton Inn & Suites Casper
Largest Main Roads and Highways
The 25
The 87
Highway 26
The 220
W Yellowstone Highway
Regional Airports
Casper-Natrona County International Airport
Major Casper, Wyoming Schools
Poison Spider School
Montessori School of Casper
Roosevelt High School
Local Events & Venues
Fort Casper Museum
Rialto Theater
Largest area churches
Christian Church of Casper
Highland Park Community Church
Bethel Baptist Church
Area Codes used in and around Casper, Wyoming
Most Populated Zip Codes: 82601, 82636, 82637, 82620, 82604, 82643, 82633, 82329, 82301, 82690, 82732.