Eco Simplista Ft. Lauderdale – Surecrete Store #0904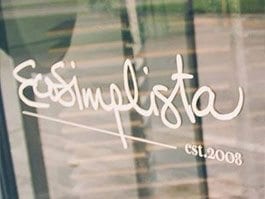 As Florida's leader and supplier of eco-friendly building supplies and home solutions, the mission of EcoSimplista is quite simple. We believe the use of non-toxic, sustainable products and services will update and enhance your home, while bettering our world.
For us home design is a combination of functionality, style and endurance, combined with a moral, social and environmental responsibility. At EcoSimplista design is about creating solutions from natural elements. EcoSimplista is here to help you to live, create, and innovate an environmentally responsible lifestyle. SureCrete Design Prodcuts has become an integral partner in this mission and we are proud to supply their products locally to help you with all of your decorative and precast concrete and coatings needs.
Surecrete Products Stocked at This Location:
Surrounding Townships & Cities
Pompano Beach
Hialeah
Lake Worth
Palm Beach
Weston
Deerfield
Hollywood
Hallandale Beach
Dania Beach
Boca Raton
Surrounding Counties
Palm Beach
St Lucie
Miami Dade
Hendry
Collier
Glades
Martini
Okeechobee
Local Hospitals of Ft. Lauderdale, Florida
Holy Cross Hospital
4725 North Federal Highway
Ft Lauderdale, FL 33308
Mt Sinai Medical Center
4300 Alton Road
Mami Beach, FL 33140
Ft Lauderdale Hospital
1601 E Las Olas Blvd
Ft Lauderdale, FL 33301
Major Sports Teams & Venues
Ft Lauderdale Stadium
Miami Heat
Miami Dolphins
Most Popular Ft. Lauderdale, Florida Hotels & Resorts
Ritz Carlton
Doubletree
Hilton
Hyatt
Marriott
Sheraton
Largest Main Roads and Highways
South Federal Highway
West Sunrise
North Federal Highway
Regional Airports
Ft Lauderdale International Airport
Miami International Airport
Boca Raton Regional Airport
Major Ft. Lauderdale, Florida Schools
Western International University
Florida Atlantic University
Keiser University
Local Events & Venues
Museum of Art
Jungle Queen Cruises
Greater Ft Lauderdale Water Park
Largest area churches
FirstBaptist Church of Ft Lauderdale
St John United Methodist
First Presyterian
Area Codes used in and around Ft. Lauderdale, Florida
Most Populated Zip Codes: 33301, 33305, 33310, 33315, 33320, 33325, 33330, 33335, 33340, 33345, 33349.