Five Star Concrete Solutions – Surecrete Store #2202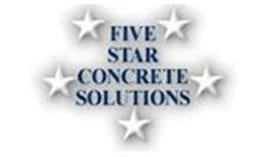 Welcome to Five Star Concrete Solutions… Michigan's Decorative Concrete Specialists. We are Concrete Professionals dedicated to mastering the latest and most popular techniques in the Decorative Concrete Industry. Five Star Concrete Solutions uses only the finest products in the industry and are certified installers.
Five Star Concrete Solutions offers many solution options for our customers. Some of these solutions consist of Flex-c-ment vertical concrete stone applications interior and exterior, stamped or traditional concrete applications for driveways, patios, walkways, and porches. Five Star Concrete Solutions also offers decorative landscape curbing and basement waterproofing for interior and exterior work. We service both commercial and residential projects of all sizes throughout the Detroit Metropolitan area and Michigan.
SureCrete products carried at this location: Xtreme Series bag mixes and sealers
Howell, Michigan has a population of roughly 184,000. Here are some of the local amenities and information: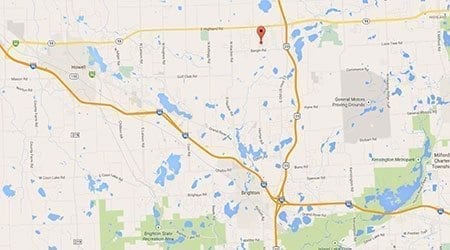 Contact This Store
  (810) 632-6883
fivestarwater@comcast.net
News and Events
Please call for all upcoming Events and Training
Surecrete Products Stocked at This Location:
Surrounding Townships & Cities
Brighton
Williamston
Lansing
Mason
Gregory
Pinckney
Fowlerville
Stockbridge
Lesile
Surrounding Counties
Livingston
Jackson
Ingham
Shiawassee
Local Hospitals of Howell, Michigan
Saint Joseph Mercy Livingston
620 Bryan Road
Howell, MI 48843
Saint Joseph
7575 Grand River Ave
Brighton, MI 48114
McLaren Greater Lansing
401 W Greenlawn Ave
Lansing, MI 48910
Major Sports Teams & Venues
Michigan State Spartans
Highlander Football
Lansing Lugnuts
Most Popular Howell, Michigan Hotels & Resorts
Baymount Inn
Best Western
Holiday Inn Express
Grandview Inn
Kensington Inn
Largest Main Roads and Highways
Grand River Ave
Highland Road
Latson Road
Regional Airports
Spencer J Hardy Airport
Capital Region International
Brighton Airport
Major Howell, Michigan Schools
Michigan State University
Lansing Community College
Cornerstone University
Local Events & Venues
Michigan Historical Museum
Track N Trail
Largest area churches
Michigan Conference United Church
Son Rise Church
Liberty Baptist Church
Area Codes used in and around Howell, Michigan
Most Populated Zip Codes: 48855, 48836, 48137, 48169, 48116, 48114, 48353, 48169, 48143, 48139.