Arnold Lumber Malone New York – Surecrete Store #3401

We are a ONE STOP building material supplier that is truly integrated in the construction industry. Our primary focus is always on customer service and quality products. Malone Lumber & Ready-Mix can take you from the foundation to the roof and everything in between by utilizing our related companies that compliment and enhance our product lines.
Because there are so many products in this industry, and new ones every day it seems, if you do not see what you are looking for on this website please call us and talk to one of our friendly staff members today who will be happy to assist you with your building supply needs.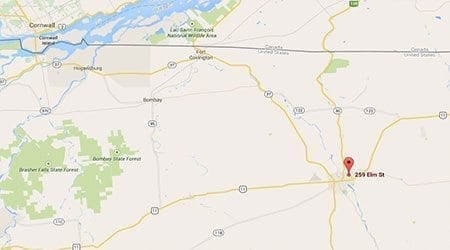 Contact This Store
  (518) 483-3460
luke@malonelumber.com
News and Events
Please call for all upcoming Events and Training
Surecrete Products Stocked at This Location:
Surrounding Townships & Cities
Bangor
Bellmont
Chateauqay
Constable
Dickinson
Fort Covington
Moira
Waverly
Tuper Lake
Sarnac Lake
Surrounding Counties
Franklin
Clinton
Essex
Hamilton
Local Hospitals of Malone, New York
Alice Hyde Medical Center
133 Park Street
Malone, NY 12953
Major Sports Teams & Venues
Malone Golf Club
Franklin Academy Football
Most Popular Malone, New York Hotels & Resorts
Econo Lodge
Four Seasons Motel
Red Roof Inn
Sunset Motel
Holida yInn Express
Largest Main Roads and Highways
Main Street
Route 11
Route 30
Regional Airports
Malone – Dufort Airport
Massena International Airport
Major Malone, New York Schools
Franklin Academy
Davis Elementary
Malone Middle School
Local Events & Venues
Malone Memorial Recreation Park
Franklin County Historical
Franklin County Fairgrounds
Largest area churches
St Joseph's Church
St Mark's Episcopal Church
Centernary Methodist Church
Area Codes used in and around Malone, New York
Most Populated Zip Codes: 12917, 12920, 12930, 12937, 12953, 12957, 12970, 12980, 12983, 12986.