New Age Decorative Concrete Supply – Surecrete Store #1801
New Age Decorative Concrete Supply is the New Iberia Louisiana's premier building supply store for concrete products including: decorative, restoration and precast concrete materials. We offer a wide variety of Decorative Concrete Overlays, Micro Toppings, Concrete Countertop Supplies, Lightweight Concrete Mixes, Vertical Concrete Coatings, Eco-Friendly Concrete Stains, Low VOC Sealers and much more.
Are you a homeowner or commercial property owner in Louisiana who has a: hotel, townhome, condo or commercial building? Are you tired of dealing with maintaining your concrete pool deck or concrete patio? New Age Decorative Concrete Supply can help you revitalize the surface through commercial grade concrete overlays, concrete sealers, and concrete stains. Each system delivers a long-term slip resistant solution!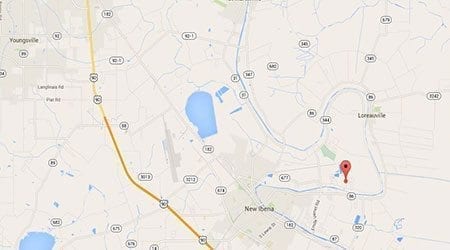 Contact This Store
  (337) 523-3860
mierenterprises@yahoo.com
Surecrete Products Stocked at This Location:
Surrounding Townships & Cities
Lafayette
St Martin
Franklin
Baton Rouge
New Orleans
Breaux Bridge
Alexandra
Shreverport
Monroe
Ruston
Lake Charles
Surrounding Counties
Lafayette
St Mary
St Martin
Local Hospitals of New Iberia, Louisiana
Lafayette General Medical Center
1214 Coolidge Street
Lafayette, LA 70503
Women's & Children's Hospital
4600 Ambassador Pkwy
Lafayette, LA 70508
Our Lady of Lourdes
4801 Ambassador Caffery Pkwy
Lafayette, LA 70508
Major Sports Teams & Venues
New Orleans Saints
Super Dome
LSU Tigers
Ragin Cajuins
Most Popular New Iberia, Louisiana Hotels & Resorts
Hampton Inn & Suites
Comfort Inn & Suites
Courtyard by Marriott
Hilton
Largest Main Roads and Highways
Kaliste Saloon Road
Johnson Street
Admiral Doyler Road
Regional Airports
Louis Armstrong International
Acadiana Regional
Lafayette Regional
Major New Iberia, Louisiana Schools
New Iberia Senior High School
New Iberia Catholic High
Westgate High
Louisiana State University
Local Events & Venues
Jazz Fest
Festival International
The State Fair of Louisiana Shreverport
Largest area churches
Our Lady of Perpetual Help
Catholic Church
First Presbyterian Church
First Baptist Church
Area Codes used in and around New Iberia, Louisiana
Most Populated Zip Codes: 70562, 70561, 70560, 70310, 70526, 70112, 70124, 70801, 71134.