Building Specialties of Norfolk – Surecrete Store #4501

5600 E. Virginia Beach Blvd
Norfolk, VA 23502
Building Specialties of Norfolk offers a variety of concrete building and remodeling materials for both commercial and residential projects. Our products are commercial grade, environmentally friendly and we have GREAT PRICING. We look forward to earning your business.
Building Specialties is Norfolk's best source for decorative, restoration and precast concrete material supplies. Our goal is to offer you the highest quality of products and combine that with superior customer service and technical support. We offer demos, training, on-site technical support and many other services that can help your company preform even better on the job site. We are proud to distribute SureCrete's top of the line decorative and precast concrete mixes and coatings.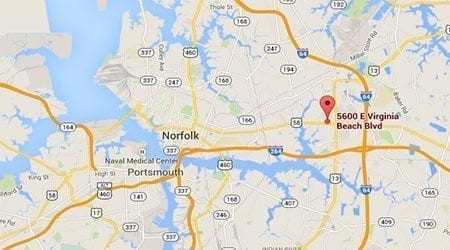 Contact This Store
  (757) 461-3703
rrattliff@lwsupply.com
News and Events
Please call for all upcoming Events and Training
Surecrete Products Stocked at This Location:
Surrounding Townships & Cities
Portsmouth
Chesapeake
Hampton
Newport News
VirginiaBeach
Suffolk
Chester
Hopewell
Williamsburg
Petersburg
Colonial Heights
Surrounding Counties
Prince George
South Hampton
James City
Gloucester
Matthews
Local Hospitals of Norfolk, Virginia
Sentaria General Hospital
600 Gresham Drive
Norfolk, VA 23507
Maryview Medical Center
3636 High Street
Portsmouth, VA 23507
Major Sports Teams & Venues
Norfolk Admirals
Norfolk Tides
Most Popular Norfolk, Virginia Hotels & Resorts
Sheraton Norfolk
Norfolk Waterside Marriott
Residence Inn Norfolk
Best Western Plus
LaQuinta Inn Norfolk Airport
Largest Main Roads and Highways
Colonial Ave
Princess Anne Road
21st Street
Regional Airports
Norfolk International
Newport News/Williamsburg International Airport
Major Norfolk, Virginia Schools
Larchmont Elementary School
Blair Middle School
Maury High School
Local Events & Venues
USS Wisconsin
Nauticas National Maritime Center
Naval Station of Norfolk
Largest area churches
Blessed Sacrament Church
Tabernacle Church of Norfolk
Saint Paul's Episcopal Church
Area Codes used in and around Norfolk, Virginia
Most Populated Zip Codes: 23501, 23502, 23503, 23504, 23505, 23506, 23507, 23508, 23509, 23510.