Contec Supply Utah – Surecrete Store #4401

Contec Supply carries a full range of products unique to the Concrete Overlay and Coatings industry. We also offer training in the use of those products and personal tech support. With 29 years of personal experience, we have the hands on knowledge of our products to better help you. Our product lines are manufactured by industry leaders with proven results, looks and systems that cannot be found anywhere else.
Whether you are new to this industry or looking to add to what you are already doing, we invite you to look at our products, training and support. We've made sure to partner with some of the best in the industry like SureCrete Design Products to ensure that you are always well stocked and ready for every job that comes along. If you see something of interest that you would like installed, contact us and we will refer you to someone in your area, qualified to use our products.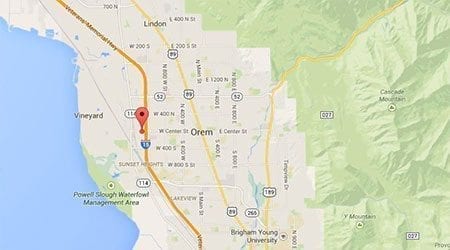 Contact This Store
 (801) 222-0808
Contecsupply@gmail.com

Free Training Class
Dates of Event
Thursday, January 18th, 2018 9AM-2: 30 PM
And
Friday, January 19th, 2018 9AM-2: 30 PM

Surrounding Townships & Cities
Lindon
Vineyard
Provo
Pleasant Grove
American Fork
Cedar Hills
Highland
Springville
Salt Lake City
Surrounding Counties
Salt Lake
Wasatch
Tooele
Juais
San Pete
Summit
Local Hospitals of Orem, Utah
Orem Community Hospital
331 N 400 West
Orem, UT 84057
Utah Valley Specialty Hospital
306 W River Park Drive
Provo, UT 84604
University of Utah Health Care – Parkway Health Center
145 W University Parkway
Orem, UT 84058
Major Sports Teams & Venues
Utah Jazz
Orem Owlz
Utah Grizzlies
Most Popular Orem, Utah Hotels & Resorts
Towneplace Suites Provo Orem
Provo Marriott Hotel
Holiday Inn & Suites American Fork
La Quinta Inn Orem
Spring Hill Suites Provo Marriott
Largest Main Roads and Highways
E 800 North
The 89
52
W Center Street
South Orem Blvd
Regional Airports
Spanish Fork – Springville Airport
Cedar Valley Airport
Salt Lake City International Airport
Major Orem, Utah Schools
Utah Valley University
University of Utah
Western Governor's University
Local Events & Venues
America's Freedom Festival at Provo
MegaPlex Theatres
Largest area churches
The Church of Jesus Christ of Latter Day Saints Provo
Church of Jesus Christ of Latter Day Saints Springville
Saint Francis of Assissi Orem
Area Codes used in and around Orem, Utah
Most Populated Zip Codes: 84042, 84097, 84604, 84058, 84601, 84606, 84062, 84003, 84043, 84057