Berkley Specialties North Carolina – Surecrete Store #2702

Berkley Specialties is your source for the latest, most innovative decorative concrete products at competitive prices. But Berkley is more than just a warehouse. We're a full-service supplier. Our dedication to responsiveness, quality customer service, training and technical support makes us the choice of many southeastern decorative concrete contractors.
From two locations in North Carolina and Virginia, we stock all of your decorative concrete resources, tools and supplies. We also offer a wide range of workshops, seminars and consultation to our valued customers.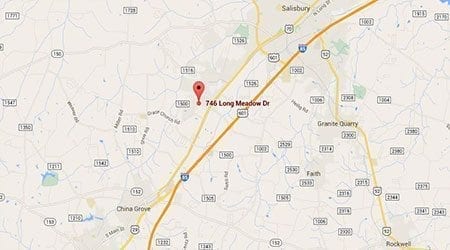 Contact This Store
  (704) 431-5530
andy@berkleyspecialties.com
News and Events
Please call for all upcoming Events and Training
Surecrete Products Stocked at This Location:
Surrounding Townships & Cities
Kannapolis
Lexington
Concord
Moonesville
Statesville
Clemmons
Lewisville
Huntersville
Winston-Salem
Surrounding Counties
Calsarrus
Davidson
Tredell
Forsyth
Local Hospitals of Salisbury, North Carolina
Novant Health Rowan Medical Center
612 MocksvilleAvenue
Salisbury, NC 28144
Trinity Medical Care
1509 E Innes Street
Salisbury, NC 28146
Major Sports Teams & Venues
Carolina Panthers
Bank of America Stadium
Most Popular Salisbury, North Carolina Hotels & Resorts
Hampton Inn
Courtyard Salisbury
Comfort Suites
Largest Main Roads and Highways
South Main Street
North Main Street
Jake Alexander Blvd
Regional Airports
Charlotte/Douglas Airport
Piedmont Triad International
Rowan County Airport
Major Salisbury, North Carolina Schools
Salisbury High School
Knox Middle School
Henderson Independent High School
Local Events & Venues
Crescent Golf Club
Historuc Downtown Salisbury
Rockwell Museum
Largest area churches
St John's Lutheran Church
Sacred Heart Catholic Church
First Baptist Church of Salisbury
Area Codes used in and around Salisbury, North Carolina
Most Populated Zip Codes: 28146, 28147, 28145, 28023, 28039, 27295, 27292, 27293, 27294, 27360.