Mayfield Paper of San Angelo – Surecrete Store #4304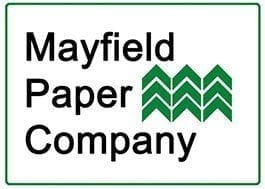 With seven sales and distribution centers, Mayfield Paper Company is the largest and fastest growing supplier of paper, packaging, safety, food service, sanitary, janitorial, and office supplies in West Texas and the Texas Hill Country.
Founded in 1945, Mayfield Paper has grown by offering outstanding products and progressive ideas that provide solutions to today's business needs. To that end, Mayfield Paper has partnered up with SureCrete Design to offer a wide array of decorative and precast products in your area. Mayfield Paper Company is here to help you with your company's needs.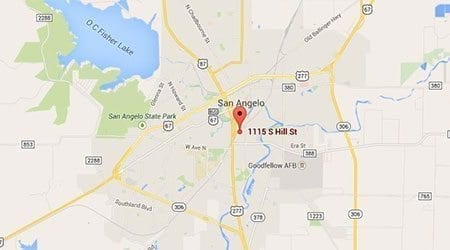 Contact This Store
  (325) 653-1444
bbarker@mayfieldpaper.com
News and Events
Please call for all upcoming Events and Training
Surecrete Products Stocked at This Location:
Surrounding Townships & Cities
Carlsbad
Tennyson
Miles
Rowena
Ballinger
Christoval
Eden
El Dorado
Menard
Surrounding Counties
Concho
Irion
Sterling
Runnels
Coleman
Local Hospitals of San Angelo, Texas
San Angelo Community Medical Center
3501 Knickerbocker Road
San Angelo, TX 79604
Shannon West Texas Memorial Hospital
120 E Harris Ave
San Angelo, TX 76903
River Crest Hospital
1636 Hunters Glen Road
San Angelo, TX 76901
Major Sports Teams & Venues
Angelo State Rams
San Angelo Bandits
San Angelo Colts
Most Popular San Angelo, Texas Hotels & Resorts
Spring Hill Suites by Marriott
Stay Birdge Suites
Hampton Inn San Angelo
Largest Main Roads and Highways
Bryant Blvd S
W Houston Harte Freeway
Armstrong Street
Regional Airports
San Angelo Regional Airport
Major San Angelo, Texas Schools
Grape Creek High School
Lakeview High School
Cornerstone Christian School
Local Events & Venues
River Walk
9/11 Memorial Monument
Bats at Foster and Bridge
Largest area churches
Church of Christ
Seeds of Victory Church
Tree of Life Church
Area Codes used in and around San Angelo, Texas
Most Populated Zip Codes: 76905, 76901, 76861, 76875, 76866, 76904, 76945, 76933, 76941, 76951.