Mayfield Paper of San Antonio – Surecrete Store #4305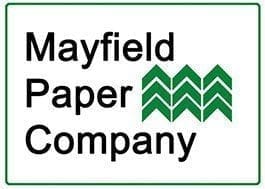 With seven sales and distribution centers, Mayfield Paper Company is the largest and fastest growing supplier of paper, packaging, safety, food service, sanitary, janitorial, and office supplies in West Texas and the Texas Hill Country.
Founded in 1945, Mayfield Paper has grown by offering outstanding products and progressive ideas that provide solutions to today's business needs. To that end, Mayfield Paper has partnered up with SureCrete Design to offer a wide array of decorative and precast products in your area. Mayfield Paper Company is here to help you with your company's needs.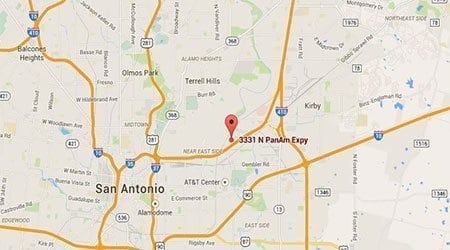 Contact This Store
  (210) 662-2612
bbarker@mayfieldpaper.comcom
News and Events
Please call for all upcoming Events and Training
Surecrete Products Stocked at This Location:
Surrounding Townships & Cities
New Barunfels
Boerne
Devine
Bandera
Seguin
Bulverde
Helotes
Surrounding Counties
Atascosa
Frio
Guadalupe
Comal
Kendall
Medina
Bexar
Local Hospitals of San Antonio, Texas
University Hospital
4502 Medical Drive
San Antonio, TX 78229
Methodist Hospital
7700 Floyd Curl Drive
San Antonio, TX 78229
South Texas Spine and Surgical Hospital
18600 Hardy Oak Blvd
San Antonio, TX 78258
Major Sports Teams & Venues
San Antonio Spurs
AT&T Center
San Antonio Scorpions
Toyota Field
San Antonio Rampage
Most Popular San Antonio, Texas Hotels & Resorts
Hilton Palacio Rio
Marriott San Antonio Rivercenter
Monara Hotel & Spa San Antonio
Largest Main Roads and Highways
Pan Am Expressway
Connally Loop
Cleto Rodriguez
Regional Airports
San Antonio International Airport
Stinson Municipal Airport
Horizon Airport
Major San Antonio, Texas Schools
San Antonio College
The University of Texas at San Antonio
Palo Alto College
Local Events & Venues
River Walk
Alamo Mission in San Antonio
Sea World of San Antonio
Largest area churches
Community Bible Church
Concordia Lutheran Church
Cornerstone Church
Area Codes used in and around San Antonio, Texas
Most Populated Zip Codes: 78212, 78211, 78210, 78228, 78219, 78221, 78240, 78237, 78207, 78205.