Mayfield Paper of Wichita Falls – Surecrete Store #4306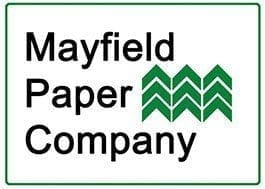 With seven sales and distribution centers, Mayfield Paper Company is the largest and fastest growing supplier of paper, packaging, safety, food service, sanitary, janitorial, and office supplies in West Texas and the Texas Hill Country.
Founded in 1945, Mayfield Paper has grown by offering outstanding products and progressive ideas that provide solutions to today's business needs. To that end, Mayfield Paper has partnered up with SureCrete Design to offer a wide array of decorative and precast products in your area. Mayfield Paper Company is here to help you with your company's needs.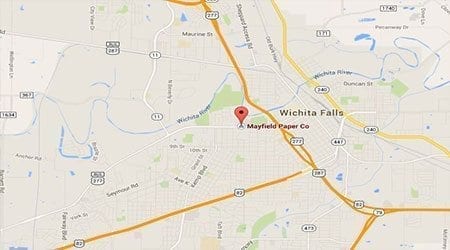 Contact This Store
  (940) 687-0005
jmayfield@mayfieldpaper.com
News and Events
Please call for all upcoming Events and Training
Surecrete Products Stocked at This Location:
Surrounding Townships & Cities
Iowa Park
Archer City
Burk Burnett
Vernom
Seymour
Decatur
Bowie
Henrietta
Jacksboro
Olney
Surrounding Counties
Wichita
Tillman
Cotton
Willbarger
Clay
Baylor
Archer
Local Hospitals
United Regional Physician's Group
912 Burnett Street
Wichita Falls, TX 76301
United Regional Health Care
1600 8th Street
Wichita Falls, TX 76301
Kell West Regional Hospital
5420 Kell Blvd
Wichita Falls, TX 76310
Major Sports Teams & Venues
The Windthorst
Wichita Falls Wildcats
Most Popular Wichita Falls, Texas Hotels & Resorts
Courtyard by Marriott
Comanche Red River Hotel
Holiday Inn Express
Homewood Suites by Hilton
Hampton Inn Wichita Falls
Largest Main Roads and Highways
Highway 82
287 Freeway
The 144
Regional Airports
Wichita Falls Municipal Airport
Sheppard Air Force Base
Major Wichita, Texas Schools
City View Elementary School
Rider High School
Wichita Falls High School
Local Events & Venues
Memorial Auditorium
The Plex
Lucy Park
Largest area churches
Church of the Livin God
New Harvest Church
New Hope Church
Area Codes used in and around Wichita, Texas
Most Populated Zip Codes: 76301, 76302, 76306, 76309, 76311, 76310, 76367, 76365, 76366 and 76305.