Since 1999, SureCrete has been the leader in high-quality, innovative, decorative and restoration concrete solutions. Our company was founded on the idea that installers need not be chemists to deliver the looks, finishes and solutions their customers want. Continuing in that tradition, the SureCrete brand has become synonymous with innovative materials and systems for decorative concrete installations. We manufacture over 1400 products from our Central Florida plant ranging from products to create and enhance concrete floors, walls, countertops and architectural concrete castings.
Powered by the Fenix Group, our product lines and technologies continue to evolve, backed by a full team of chemists and supported through our manufacturing locations in Minnetonka, Minnesota, Layton Utah, Lubbock Texas and Dade City Florida.
What has SureCrete done for the concrete industry?
SureCrete has always desired to simplify cement technology so that the applicator can use their talents solely on their craftsmanship rather than being a chemist. In 1999, SureCrete formulated the industry's first full line of single component overlay bag mixes. This technology allowed for a zero VOC, self-bonding, just add water formula that delivered the strongest freeze thaw bond strength of an overlay to concrete to date.
Additionally, By creating products that work together as systems, we have made it easier for consumer, installer and specifier to have the confidence that their projects will have a seamless integration from prep work through final finishes with our hand selected product collections.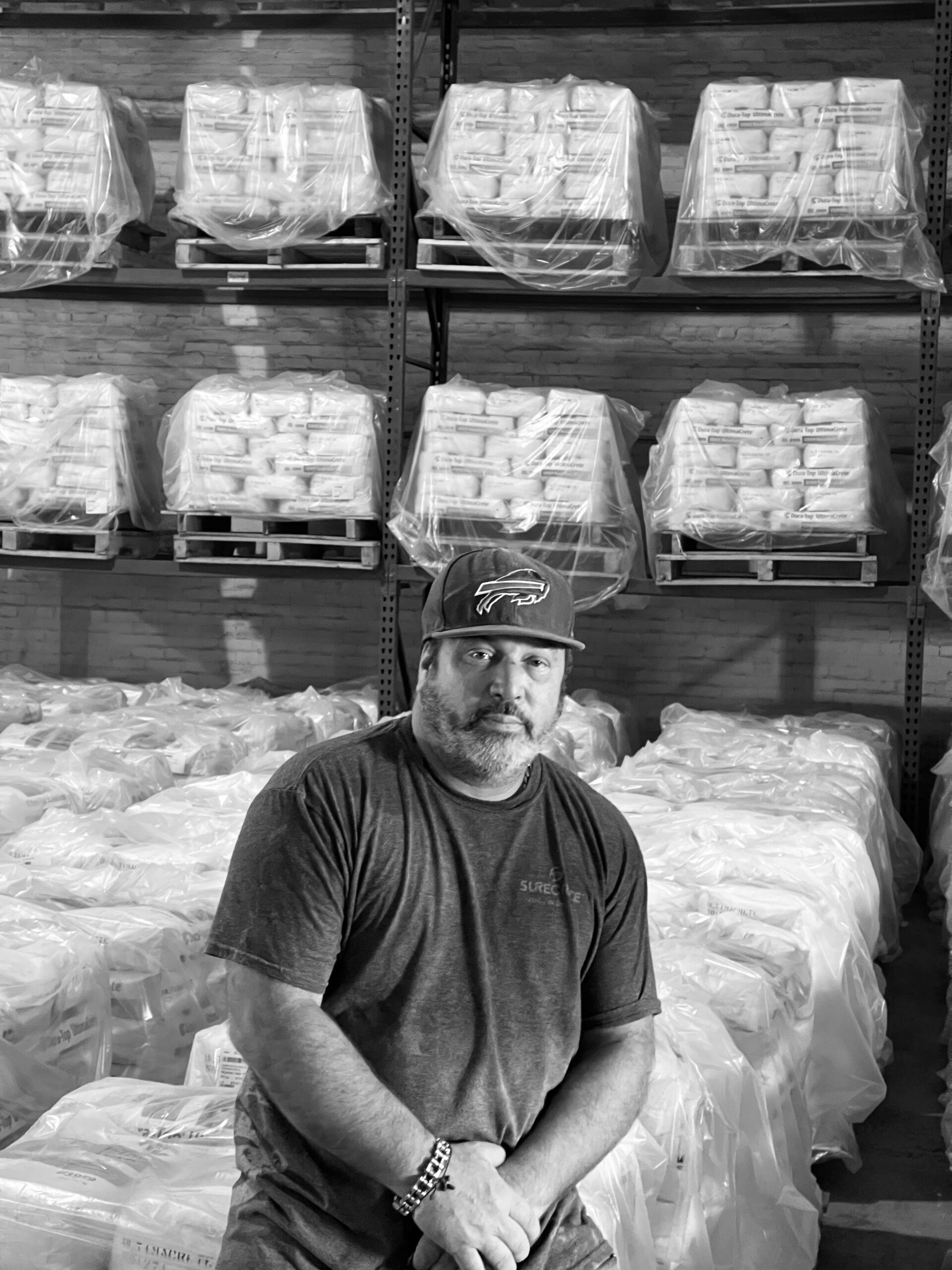 We're often complimented on how our concrete overlay bag mixes seem to perform well in a wide variety of applications across multiple batches of material while still being simple to mix, use and apply. We've gotten our mix formulation pinpointed down to an exact science that gives us the best balance of speed and accuracy thanks to our state-of-the-art blenders and silos.
We take a lot of pride in our company services
As a power brand with the Fenix Group, Surecrete has even more to offer with multiple warehouse and manufacturing locations, 2 material labs as well as a dynamic back office that ensures we continue to offer the very best in products, support and service along with the horsepower of our Fenix Leadership team.
With a Dedicated Customer Service & Support Team, Logistics Manager and daily on-site production meetings, we strive to provide a seamless process from initial order to products arriving at their final destination. Today's challenges are met with teamwork, communication and creativity to get our customers what they want in an ever changing marketplace.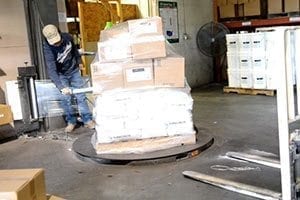 Order Packing, Wrapping, and Shipping Accurate Order Fulfillment
Our order fulfillment and shipping departments give one hundred and ten percent each and every day to ensure that your order arrives exactly as ordered, and on schedule. Orders are verified upon being pulled and then once again when they are transferred to a pallet for wrapping.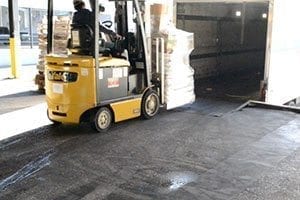 Organized Pallet Wrapping and boxes
Our staff makes sure to be extra careful to follow very specific pallet safety regulations to prevent in-transit damage to products on over 1,000 pallets worth of orders that leave our facility each and every month. We want to make certain not only that you receive exactly what you ordered, but that you also get it all in one piece all over the world and nearly every county.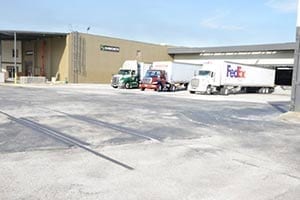 Shipping Around the World
What used to take distributors days or weeks to order into their facilities can now be fulfilled in a matter of minutes. Our poly aspartic and HS series sealer lines are providing concrete applicators new, more durable coatings for adding to the repertoire of available applications. We're always going to be two steps ahead of the competition; it's just what we do.
Constantly Expanding the Company Footprint
To provide the most cost effective solutions in highly competitive industry, we are expanding the SureCrete product line into additional Fenix locations to ensure we can reach a broader footprint of the marketplace more efficiently. We are committed to refining and improving our product formulas to ensure they perform at an industry leading level while innovating new products and technologies through our skilled team of chemists, product innovators and in-house installation experts.