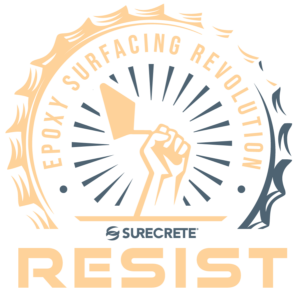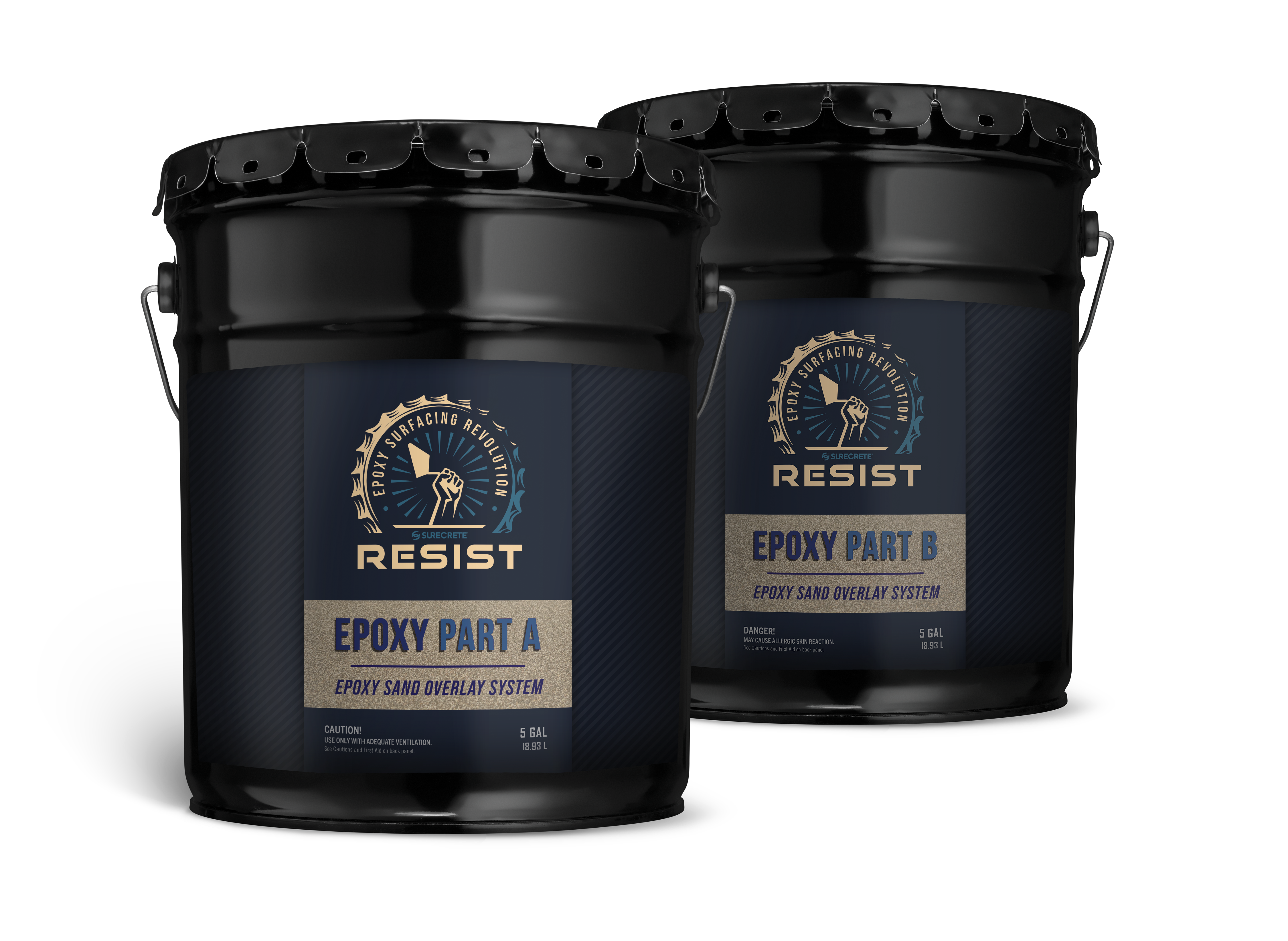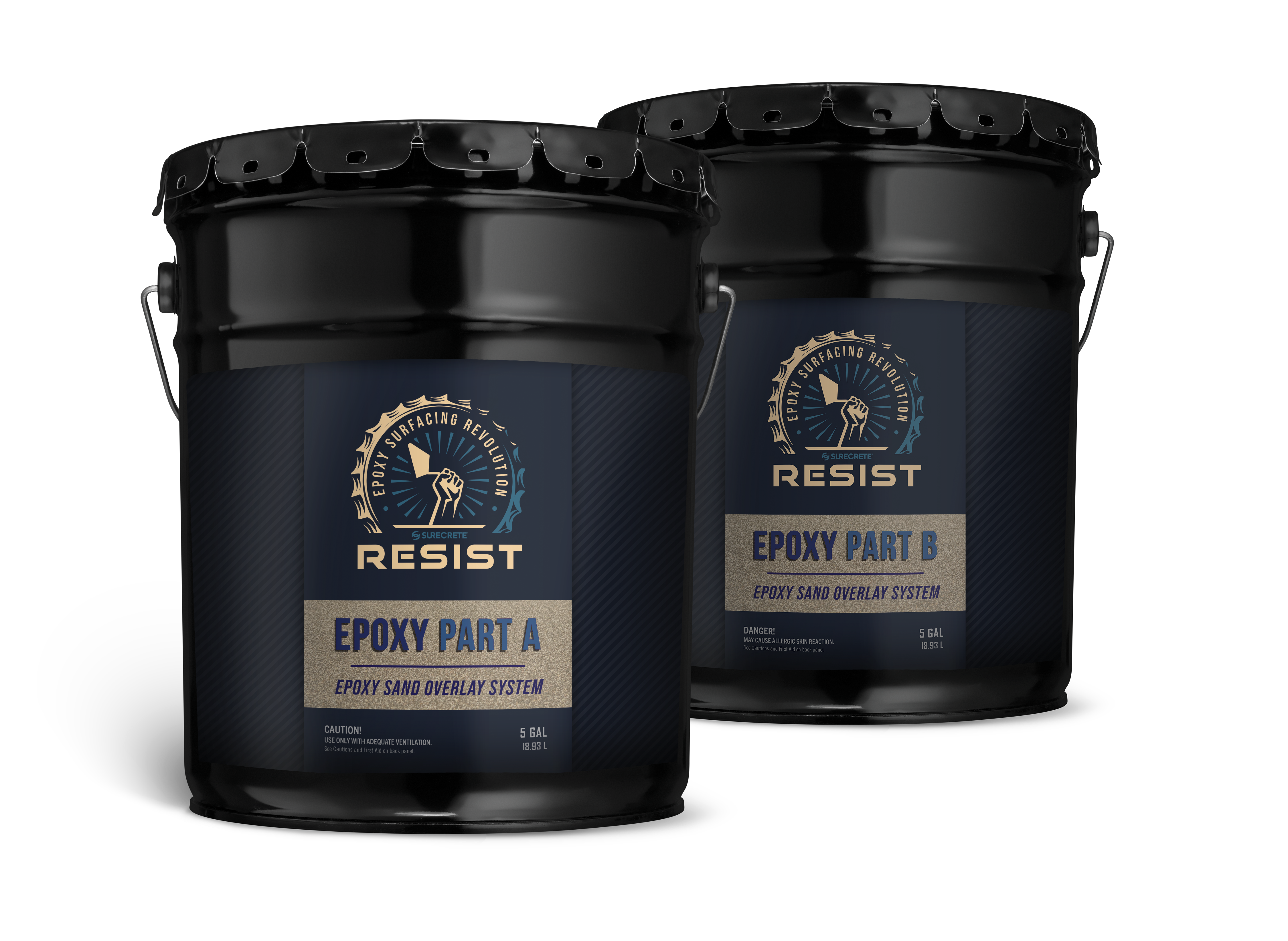 RESIST is a 100% active, low modulus, two-component epoxy overlay system that when combined with RESIST approved kiln dried and properly sourced wear surface aggregates, produces a resiliant overlay with benefits not typically found in traditional cement-based overlays.
The RESIST system includes a full line of compatible products desgined to ensure a successful installation; including crack and surface defect treatment, resistant wear surface aggregate finish and protective top coat.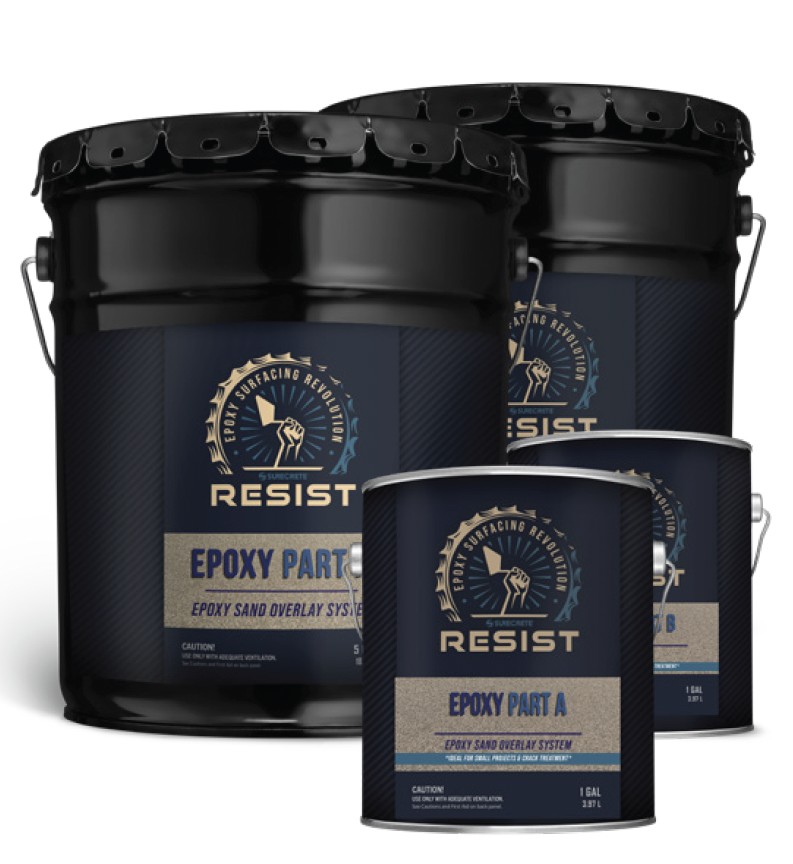 Resist Epoxy is packaged in 10 gallon kits and 2 gallon kits – mixed 1 to 1.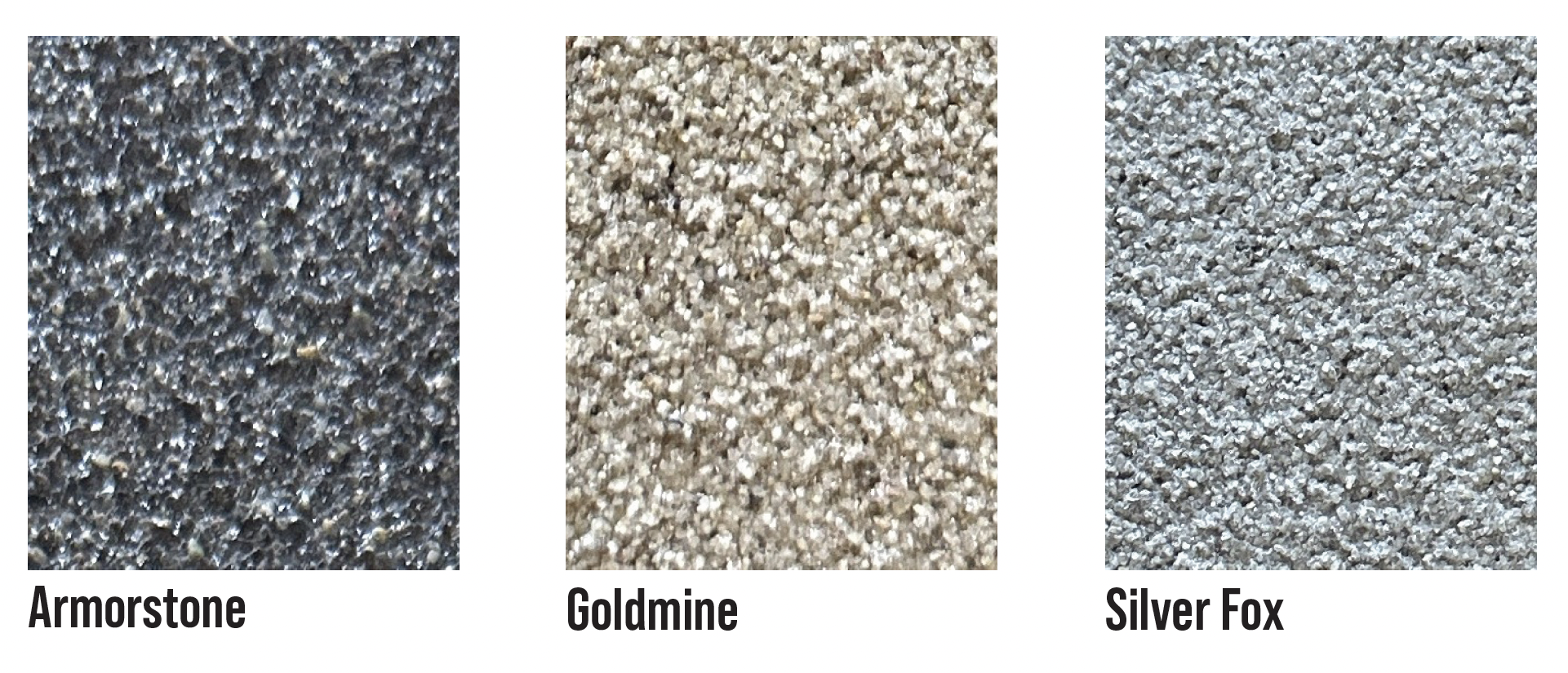 RESIST WEAR SURFACE AGGREGATES
We have sourced Armorstone® as a premier solution for this system. This material, a crushed basalt rock, which is approved by the Federal Highway Administration and specified in over 40 DOTs, provides a premium looking and performing surface. We offer the colorways, Goldmine & Silver Fox as additional, kiln-dried sand aggregate options also.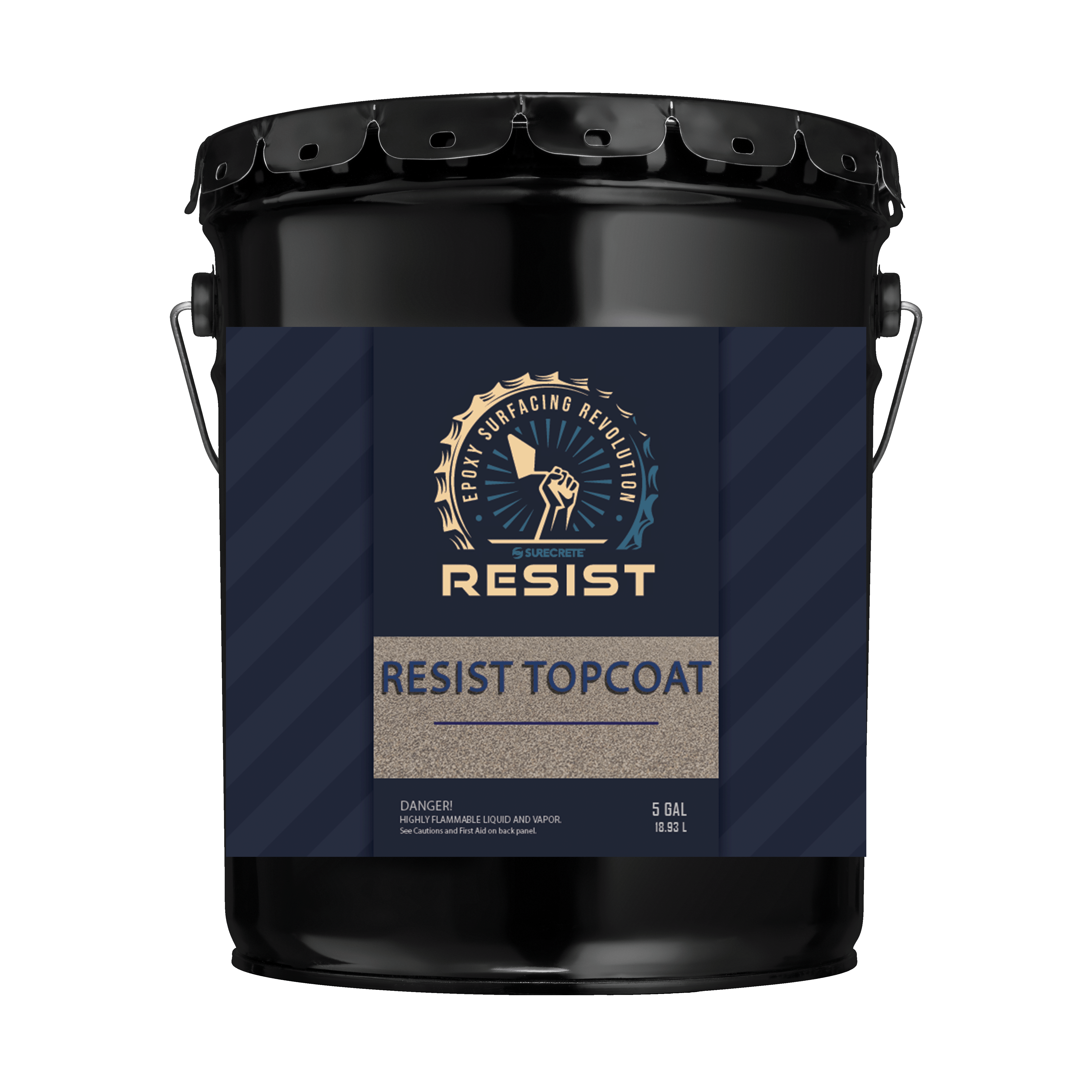 Clear, non-yellowing, high solids solvent-based acrylic that provides additional moisture and chemical resistance, formulated as low VOC. Containers available as 5 gallons.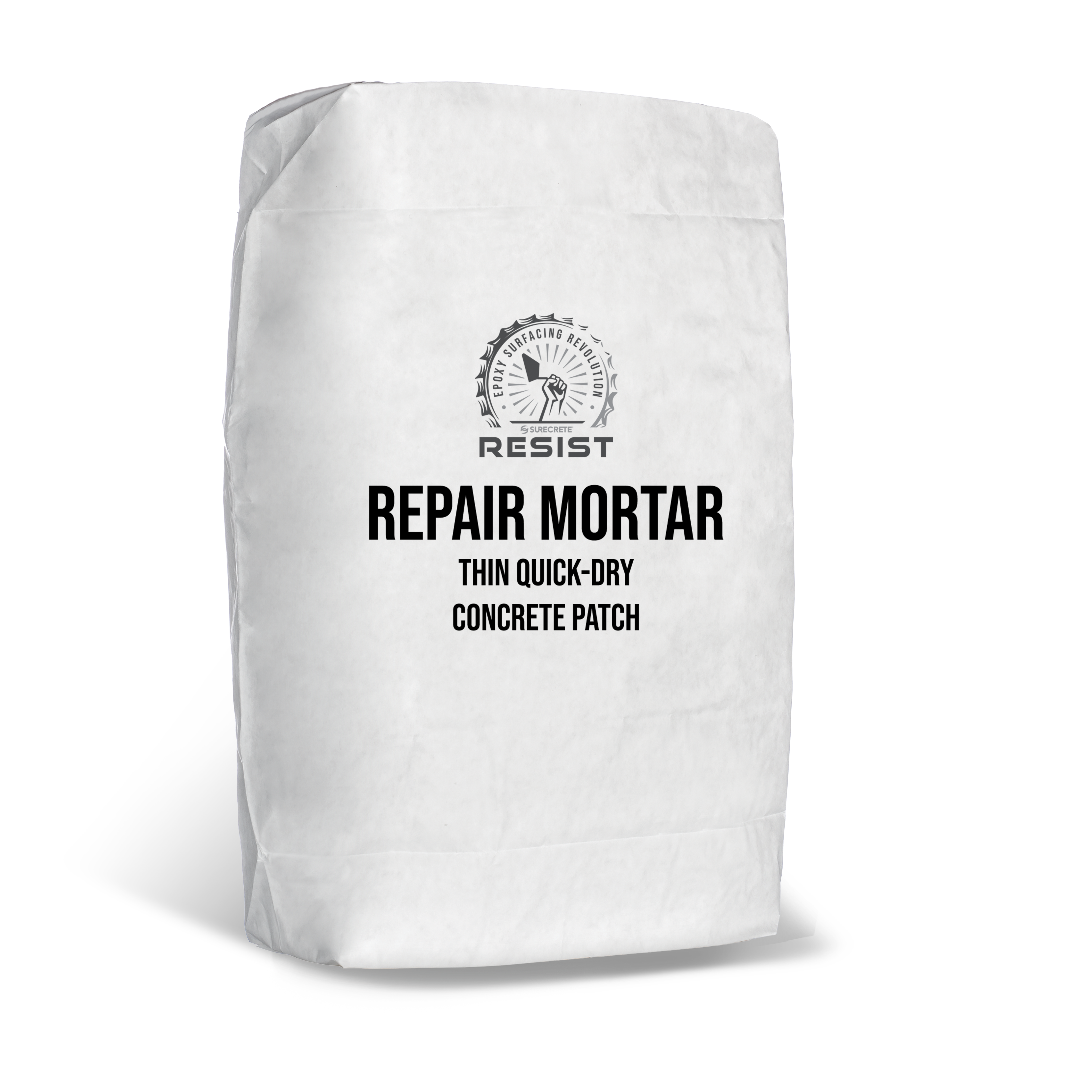 Fast-cure, cement-based repair mortar to skim coat imperfections in concrete surface.
Check out this video from the product launch from World of Concrete 2023!
Tenecious bond strength creating a durable, slip-resistant overlay system.

Superior resiliency and impact resistance.

 

Bonds directly with the surface for exceptional chemical resistance and waterproofing.

 

Non-shrink and flexible enough to withstand slight movement and extreme temperature changes.

 

Cost effective with a 20 year history of high performance, repairs in the most extreme conditions.
Easy to use 1:1 mixing ratio.

 

Complete system that provides compatible products for crack repair, surface defects as well as a non-yellowing, color enhancing, protective top coat.